Predator Hunts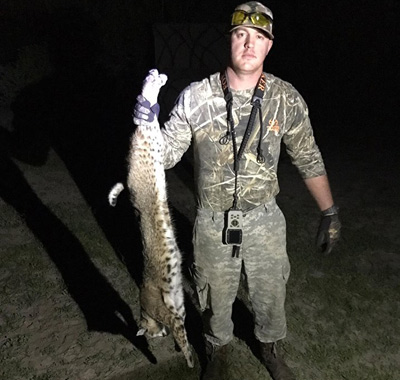 We start our predator hunts late afternoon and hunt through the biggest part of the night depending upon the conditions under the cover of darkness when predators are more likely to be out lurking. You can either drive around the ranch in a vehicle stopping frequently to call in likely productive areas, or you can choose to walk the river bottom shining and calling like our forefathers did in the old glory days.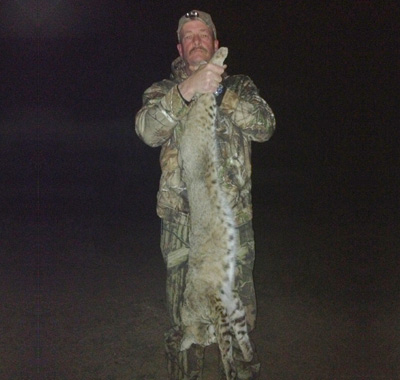 On these hunts you should acquire plenty of opportunities for shooting, so bring plenty of shells!  
Critters we hunt range from bobcats, coyotes, raccoons, fox, hogs, skunks, and even some rabbits if you want!
A great hunt for kids that don't like to sit still for very long and get in on a lot of action!
$500.00 Per Hunt
1-2 Hunters only
You supply valid hunting license, weapons and ammunition, guide gratuity
50% deposit, balance due 30 days prior to hunt date
We accept cash, check, and credit cards